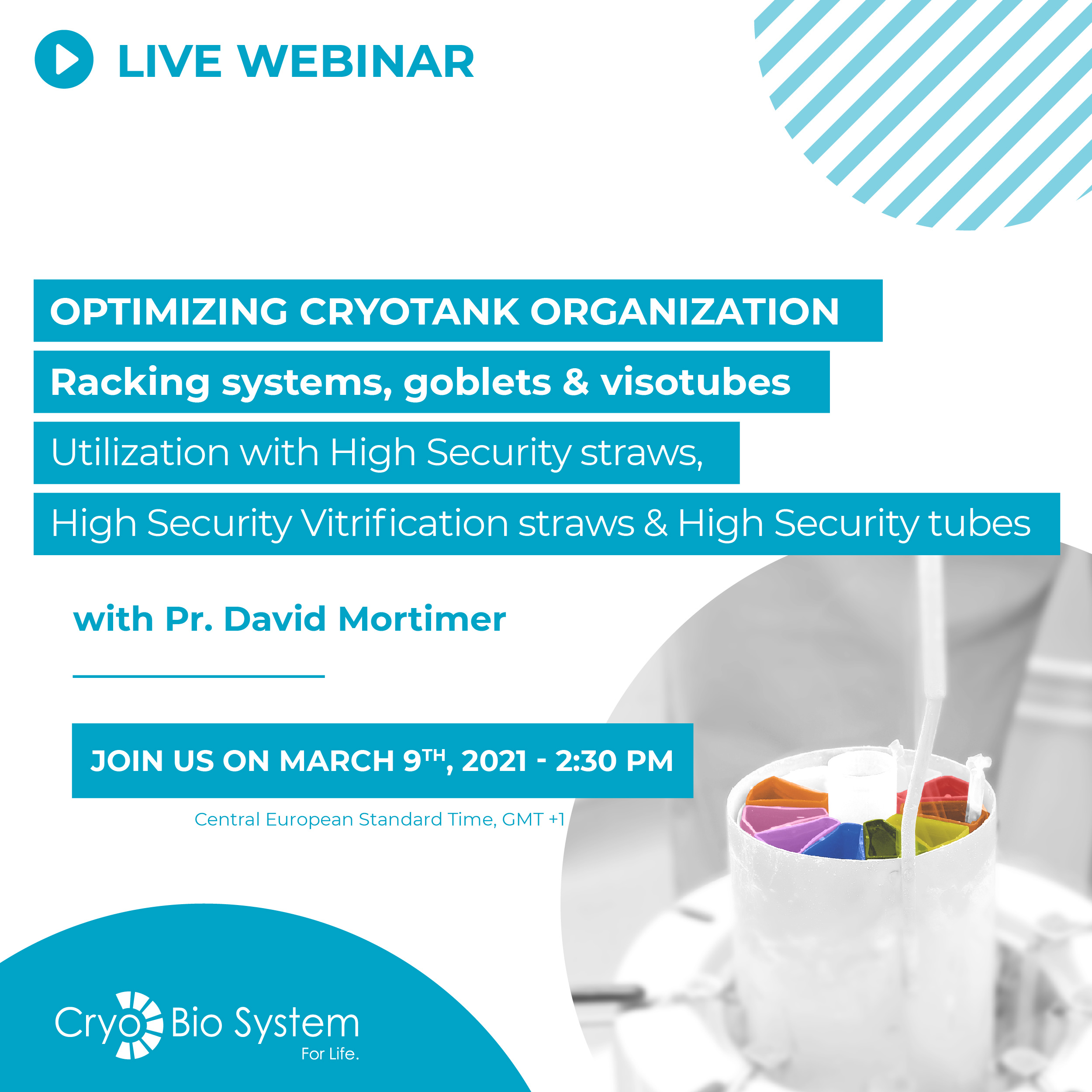 Save your seat for our LIVE webinar
Cryo Bio System is launching a new series of webinars, the second one will be focused on Optimizing Cryotank Organization with the example of racking systems, goblets & visotubes and the utilization with High Security straws, High Security Vitrification straws and High security tubes. Professor David Mortimer will be our main speaker and will share his knowledge with us, as well as his experience and some advice regarding the management of storage.
During this unique webinar, you will be able to interact and ask your questions directly to Pr. David Mortimer and the Cryo Bio System staff.
Join us on March 9th at 2:30 PM
(Central European Standard Time, GMT +1).
Learn more about Pr. David Mortimer, PhD

– CFAS Certified ART Scientific Director
– Honorary senior lecturer (University of Dundee)
– Started  in reproductive biology as a researcher on sperm pathophysiology in the mid-1970s
– Involved in ART since 1982, involved in sperm cryobanking since 1977 (across 4 continents)
– (Co)-author of 4 text books, >160 papers & book chapters,  >300 conference presentations + many seminars, workshops and courses
– (Co)-convenor of 11 international consensus meetings in spermatology, andrology and ART
– International consultant in reproductive biomedicine specializing in TQM in ART, designing ART labs and lab systems, and developing ART technology (e.g. benchtop incubators and culture media) and systems

> Back to articles