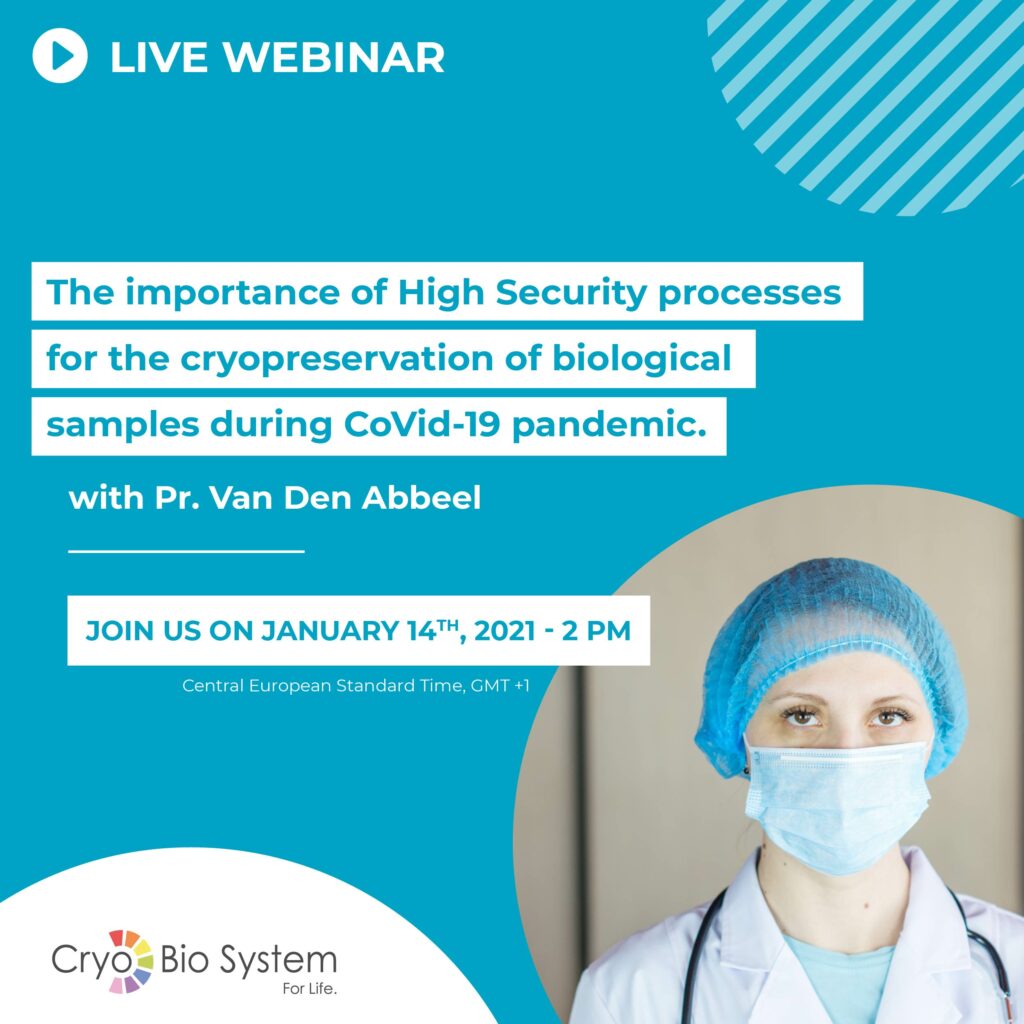 Save your seat for our LIVE webinar
Cryo Bio System is launching a new series of webinars, the first one will be focused on the importance of High Security processes for the cryopreservation of biological samples during CoVid-19 pandemic. The eminent Professor Van Den Abbeel will be our main speaker and will share his knowledge with us, as well as his experience and some advice regarding a full High Security process in IVF, ART and Fertility Preservation applications.
During this unique webinar, you will be able to interact and ask your questions directly to Pr. Van Den Abbeel and the Cryo Bio System staff and we will focus on:
Join us on 2021, January 14th at 2 PM
(Central European Standard Time, GMT +1).
Learn more about Pr. Van Den Abbeel
PhD, ESHRE certified embryologist since 2008
– Expertise in cryobiology and cryopreservation
– 80+ peer-reviewed papers and book chapters
– 250+ oral and poster communications
– Professor of Clinical Embryology
– Former coordinator of the ESHRE special interest group in Embryology
– Former member of Executive committee of ESHRE (2009 to 2013)

> Back to articles