The end of Summer has been busy for Cryo Bio System, both for the Assisted Reproductive Technologies sector and for Biobanking.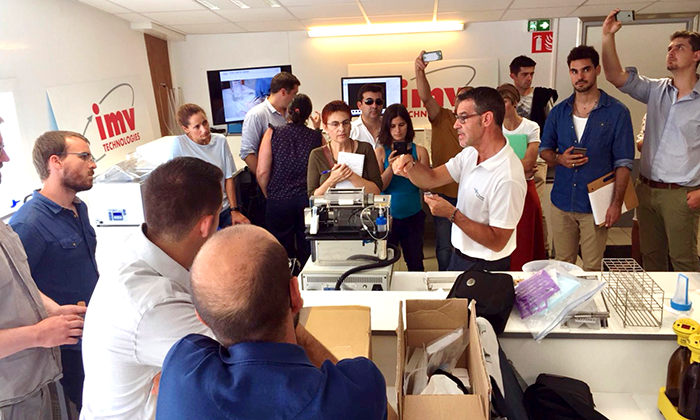 An opportunity to organize an onsite training on reproduction biotechnologies at IFREMER. To illustrate cryopreservation techniques, several of our products were demonstrated: our High Security straws, our PACE (semi-automatic system for filling and sealing of straws) and Digitcool range for controlled-rate freezing.

IFREMER is a French institute that undertakes research and expert assessments to advance knowledge on the oceans and their resources, monitor the marine environment and foster the sustainable development of maritime activities.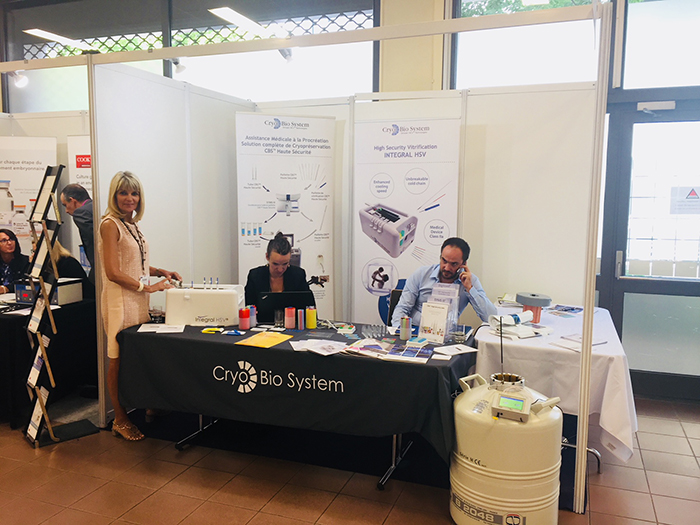 Beginning of September, Cryo Bio System's team attended two congresses.
The European Biobanking Week, September 4-7, in Antwerp (Belgium). The EBW is the largest European congress on biobanking, with over 857 attendees from 53 countries.
Today, our team is currently attending the 23rd Reproduction Study meeting of the French Federation, September 12-14, Lyon (France), with over 600 experts in fertility.
> Back to articles