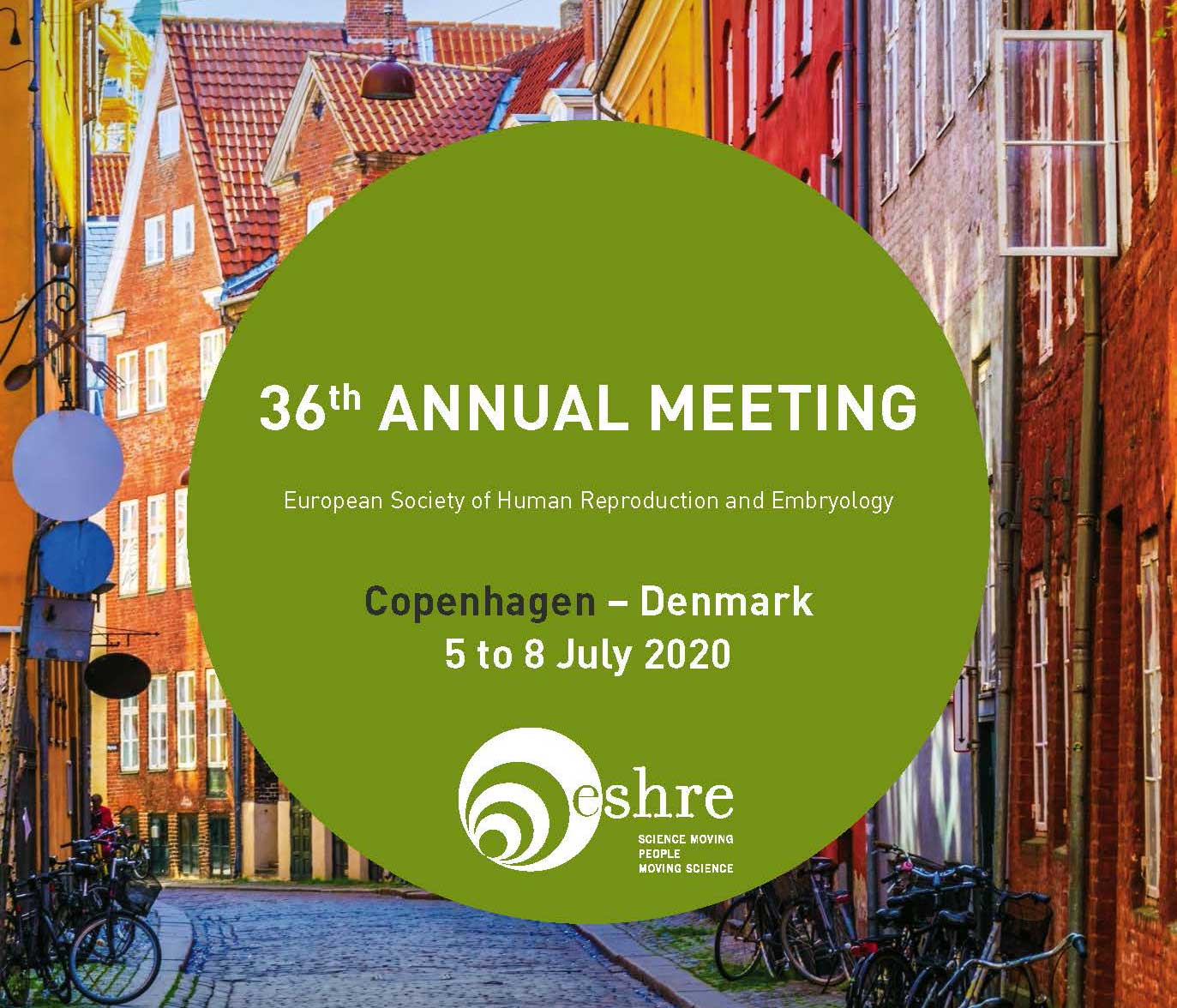 23 March 2020 – It is with great regret that ESHRE today announces cancellation of its 2020 Annual Meeting planned for Copenhagen on 5-8 July. Many of you, ESHRE members and colleagues, will not be surprised: indeed, with long-term protection measures against the coronavirus now in place, restrictions on public gatherings, and flight schedules unlikely to be resumed soon, cancellation had rapidly become inevitable.
'It's an extremely disappointing decision to take,' said ESHRE Chair Cristina Magli, 'but we are all aware of the devastating effects of COVID-19. Prevention and protection must be our priorities. We did consider postponement, but this is an annual event attended by more than 10,000 people from all over the world. Postponement and re-arrangement were impossible. ESHRE remains a strong and well supported Society and it is our hope that the energy and scientific advances made by our supporters this year will continue to drive our next meeting in Paris in 2021.'
ESHRE is now exploring the possibility of developing a virtual platform for the availability of intended 2020 presentations online. This would hopefully be a simple process, and all speakers will now be contacted about their willingness to participate – but this project is still in the planning stages. Thus, the abstracts review process and programme planning will continue, and all those submitting an abstract will be informed in due course if it was selected for presentation.
All those who have already registered for Copenhagen 2020 will also be contacted about refunding their payments.
Cancellation of this year's meeting has implications for many related activities, for which ESHRE cannot yet provide detailed information. Precongress courses and certification exams scheduled for Copenhagen must now be cancelled and rearranged; once clarified, details, including refund of fees, will be distributed. Also cancelled or postponed are all Campus meetings scheduled for May.
Despite the loss of this year's annual meeting, please be assured that ESHRE, its online activities and website will remain as active as ever during the next difficult weeks. We are determined that ESHRE's opportunities for education and leadership are not suppressed by these most unfortunate circumstances. And we hope we can rely on your continued support and understanding at this unprecedented time.
203.
> Back to articles