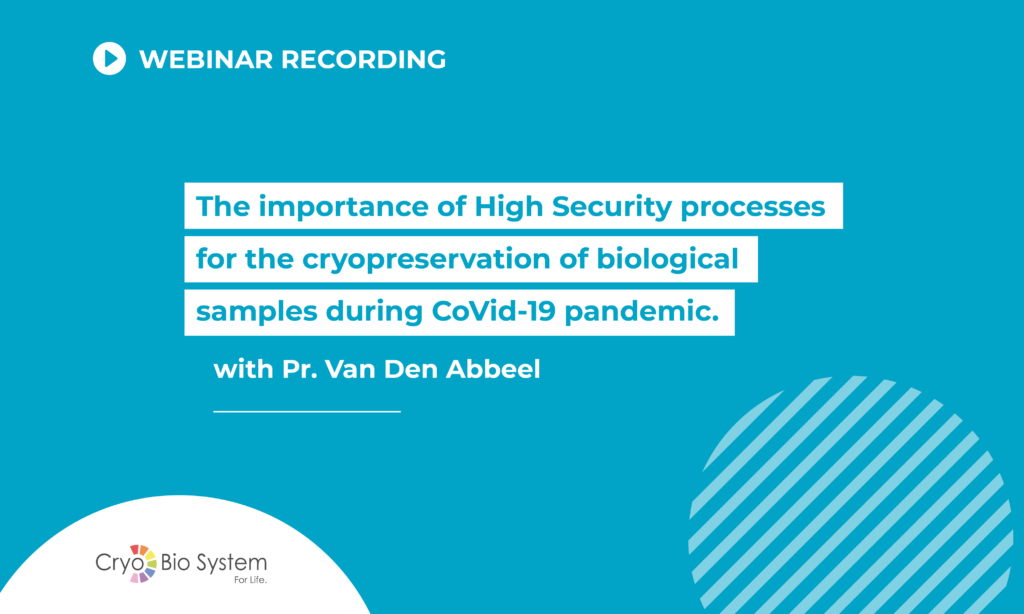 Missed our Webinar on «The importance of High Security processes for the cryopreservation of biological samples during Covid-19 pandemic» with Pr. Van Den Abbeel?
During this unique webinar we focused on:
If you weren't able to make it, you can watch the recording of the webinar HERE.
Thank you to all of those who attended this first live session, and thank you for your participation and questions.
Stay tuned for our next webinar!
> Volver a los artículos