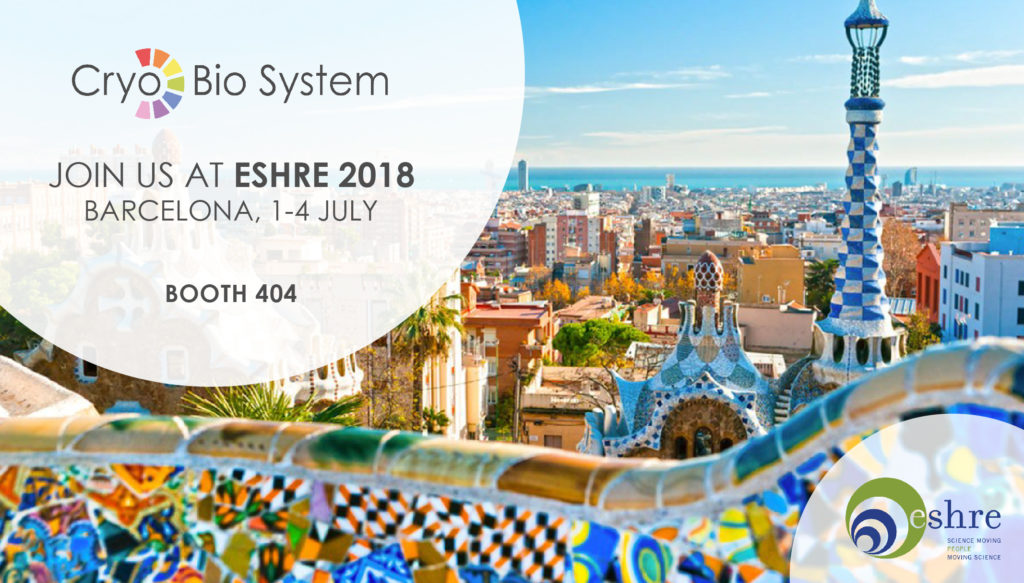 The 34th Annual Meeting of ESHRE will take place in Barcelona, Spain, 1-4 July 2018. Don't hesitate to stop by for a closer look at our new corporate identity, catalogue, website and much more… We also look forward to seeing you on our booth to talk about our consumables, equipment and services. Please stay tuned for more !
> Volver a los artículos
Summer 2018 Congresses
14/09/2018
The end of Summer has been busy for Cryo Bio System, both for the Assisted Reproductive Technologies sector and for...